DAAR Agency Work Group Creates Practical Guide for Using Disclosure Forms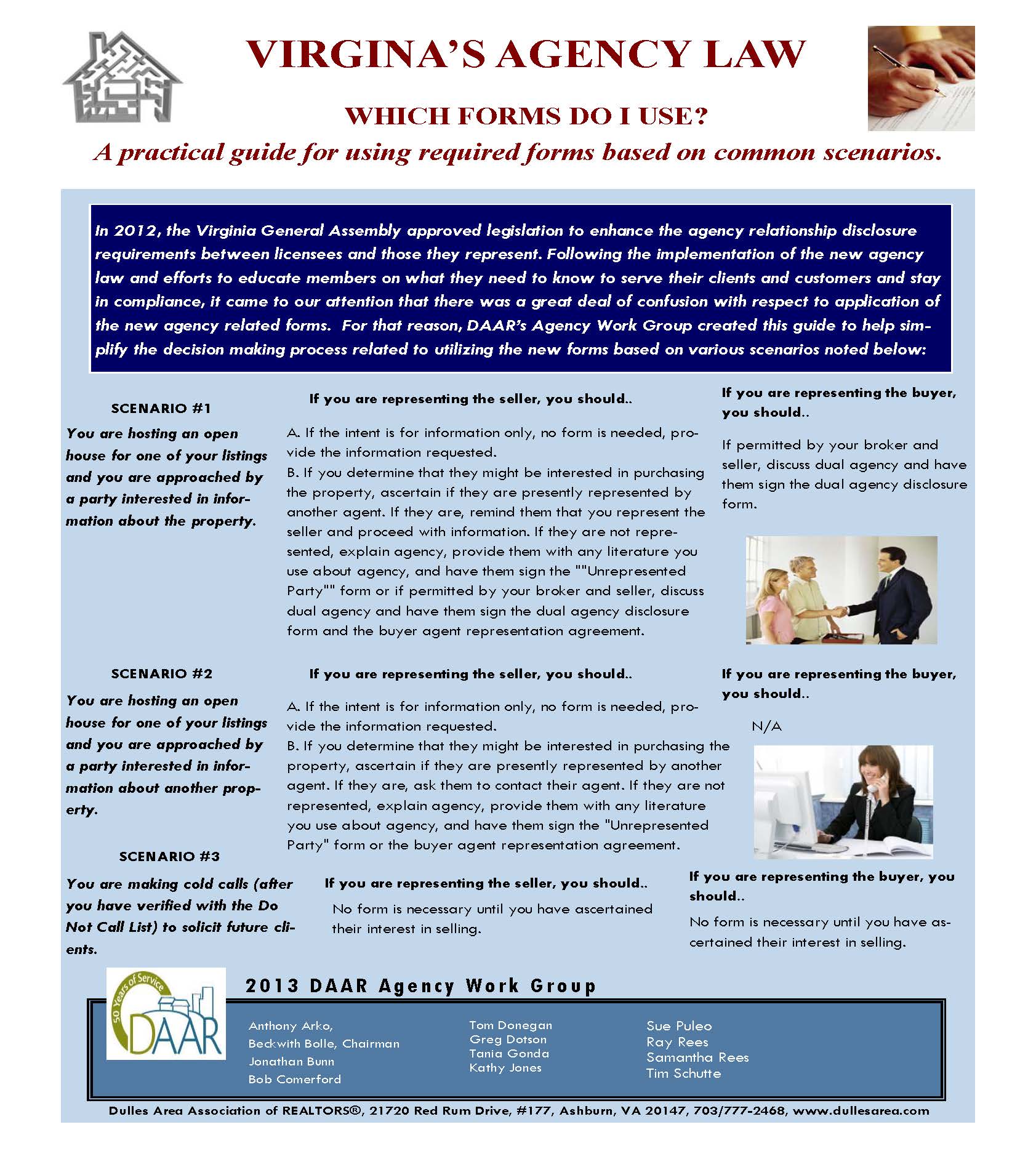 In 2012, the Virginia General Assembly approved legislation to enhance the agency relationship disclosure requirements between licensees and those they represent. Following the implementation of the new agency law and efforts to educate members on what they need to know to serve their clients and customers and stay in compliance, it came to our attention that there was a great deal of confusion with respect to application of the new agency related forms. For that reason, DAAR's Agency Work Group created a guide to help simplify the decision making process related to utilizing the new forms based on various scenarios.
For a copy of the guide, Virginia's Agency Laws – Which Forms do I Use? A Practical Guide for Using Required Forms, click here.
We would like to extend our gratitude to the following members who took time out of their busy schedules to help create the guide:
Anthony Arko, Immediate Past Chairman
Beckwith Bolle, Chairman
Jonathan Bunn
Bob Comerford
Tom Donegan
Greg Dotson
Tania Gonda
Kathy Jones
Sue Puleo
Ray Rees
Samantha Rees
Tim Schutte
Rocky Westfall