That's a Wrap: Your Brand on Sentrilock® Lockboxes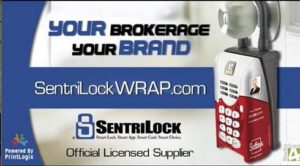 Make your lockbox stand out!
Wraps and shields for Sentrilock lockboxes are now available. You can now personalize your lockboxes with your brokerage and/or brand.
To get started visit https://studio4signs.com/product/sentrilock-wraps/ to order a SentriLock wrap or http://www.sentrilockwrap.com/ to order a SentriLock shield!
To review real estate advertising requirements in Virginia visit https://www.virginiarealtors.org/for-members/legal/legal-resources/legal-faqs/advertising/