Turn the Tide: Tell Congress to Reauthorize the NFIP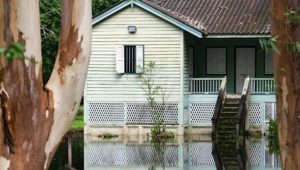 The National Association of REALTORS® (NAR) is getting the word out on an upcoming Call for Action concerning the National Flood Insurance Program (NFIP).
The National Flood Insurance Program (NFIP) is scheduled to expire on September 30, 2017. Millions of home and small business owners in more than 20,000 communities nationwide require flood insurance. Without NFIP reauthorization, they will not be able to obtain insurance to protect their property against flooding! If the NFIP lapses, there will be 1,400 delayed or cancelled transactions every day.
The U.S. House of Representatives has 7 bills that will reauthorize and reform the NFIP. NAR supports each of these bills and expects them to be combined into just one bill. Members of Congress need to hear the Voice of REALTORS® asking them to support passage of the bill! Visit NAR for more information on the NFIP and pending legislation.
On August 22, 2017, you can join with NAR and REALTORS® nationwide in responding to the Call for Action! Be the Voice of REALTORS® and let your Members of Congress know that you want them to vote YES on this important legislation.

Make sure you're ready to ACT! Sign up for the REALTOR® Party Mobile Alerts by texting the word REALTOR to 30644 or click here to sign up online.
Questions: Contact Brenda Morton, Government Affairs and Communications Manager, at (571) 291-9804 or bmorton@dullesarea.com.