Join Us! Tax Strategies for Your Real Estate Business – Friday, Nov 17, 10AM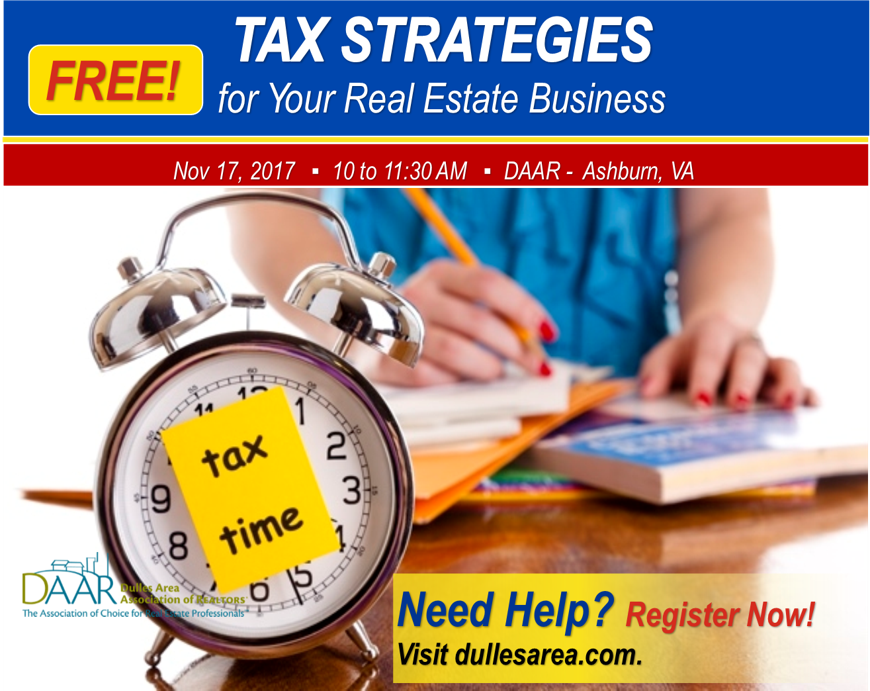 Tax Strategies for Your Real Estate Business
Nov 17, 2017  –  10 to 11:30 a.m.
FREE! for DAAR Members
It's tax time! As a self-employed professional, you know it's not how much money you make that matters, but how much money you keep. That is why you are invited to a special seminar to help you maximize your take-home income.
This is not some dry, tax-prep snooze-fest. It's an entertaining, power-packed session with practical strategies you can start using now to build your business and your bank account. In this seminar, you'll learn how to:
Use the tax side of your business to increase your spendable income
Maximize your allowable deductions on everything you buy: office supplies, entertainment, vehicles & equipment
Help your accountant work more effectively on your behalf
Avoid red flags and IRS audits
Register now! Take your business to the next level now by learning effective strategies that will help it prosper.
This session is part of DAAR's Total Agent Series, sponsored by: