Advocacy / DARPAC

The REALTOR® Party advocates on your behalf every day – right here in Loudoun County, in Richmond, and in the nation's capital. Your membership supports a powerful Government Affairs program, which year after year, successfully defends key issues that protect homeownership and your right to conduct business.
We appreciate the support of DAAR members and count on your help to advance issues that matter to the real estate industry. Your assistance helps DAAR to have a very active and robust Government Affairs program and to ensure that the REALTORS® voice is being heard.
Advocacy News
The REALTOR® Party is fighting and winning political battles to preserve the dream of homeownership. If an issue is important to real estate, you'll find out about it here.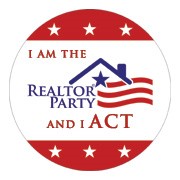 Here's how you can help. Join the Government Affairs Committee! You'll stay informed on real estate-related issues and be an active advocate with the REALTOR® Party.
For questions or if you would like to get involved in DAAR's advocacy efforts, contact Brenda Morton, Government Affairs and Communications Manager, (571) 291-9804 or bmorton@dullesarea.com.