Annual REALTOR® Membership Dues – Payment Due on June 1st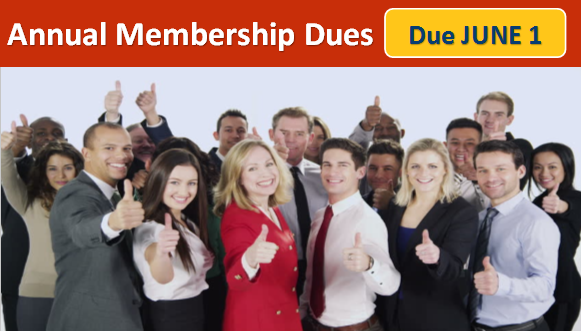 Annual Membership Dues – Due June 1
Please disregard if you have already submitted payment.
 TOTAL DUE:

   $630 (REALTORS) and $670 (Principal/Managing Brokers)
Stay Connected!

Pay Today

. 

DAAR offers a solid foundation by providing effective business tools, lifelong professional development, and consistent business support from over 1,400 capable REALTOR® members and our circle of industry experts.

Branded with professional integrity and armed with the most up-to-date market trends and industry news, DAAR members are considered by their clients and peers to be highly valued sources of knowledge, best-in-class problem-solvers, and skilled negotiators.

Through networking events, volunteer opportunities, legislative forums, and charitable outreach efforts, DAAR keeps members connected to their peers, the local community, and government initiatives that impact the public and our industry.

Submit your annual dues today and stay connected to these valuable benefits!
PLEASE READ:

 A voluntary DARPAC contribution of

$40

(for Sales Agents) and

$99

(for Principal and Managing Brokers) has been automatically included on your online invoice, bringing the total due to

$670

 and

$729

, respectively.

You may edit your contribution during the payment process.

DARPAC contributions are nonrefundable. 

Late Fees / Termination: 

 Failure to pay membership dues by June 1 will result in a late fee of $50. All unpaid membership fees will result in termination of services (including SentriLock subscrpitions) on July 1.

Per notifications forwarded to you over the past month, you will NOT receive an invoice from DAAR in December 2017 for another installment for REALTOR® membership dues.  You will receive your invoice for REALTOR® association dues during the spring moving forward.

Similar to MRIS, however, you will receive an invoice directly from Sentrilock for your key service at the end of this year.

Please direct all questions regarding membership dues to Beth Fischel or contact Member Services at (703) 777-2468.