You're Invited: Affiliate Town Hall Meeting – 11/2 at 10am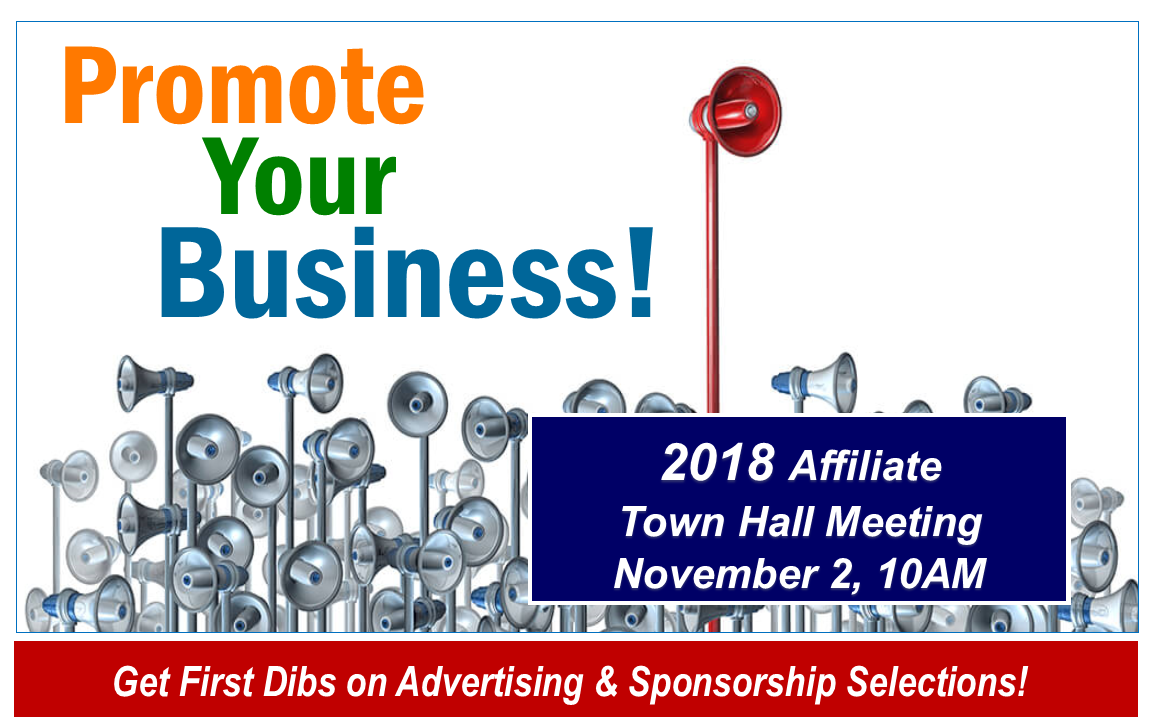 FREE ADMISSION – NON-MEMBERS WELCOME!
THURSDAY
NOV 2, 2017
10 to 11:00 a.m.
Lunch will be served
Take a sneak peak at DAAR's 2018 marketing opportunities! These offerings speak to all budgets and are specifically designed to generate effective REALTOR®-Affiliate engagement.
• Maximize Membership ROI!
• Build Brand Recognition!
• Get Face-Time with Agents!
• Get Year-Round Promotion!
Accepting On-the-Spot Sponsorship Sign-ups!
Flexible Payment Options Available
Sponsorship Selection Flexibility
View the flyer for more information!
To Register: Email Business Development Manager Mike Hyatt at mhyatt@dullesarea.com.
Questions? Contact DAAR
at 571-291-9802