Bright MLS Now Offering Prospecting Tool Remine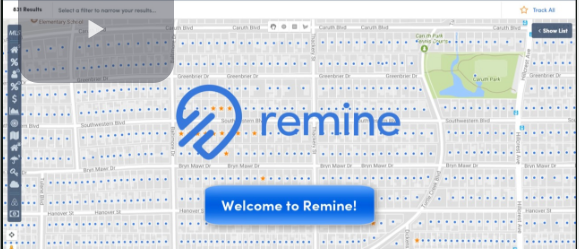 This week, Bright MLS announced that they will now offer Remine, an innovative map-based search tool that combines data on property and people to help you spend more time prospecting the right clients at the right time.
Remine shows you who owns a property, who is living in it, what their mortgage balance is, and when they are likely to sell.
Remine offers:
Simple map-based search: Sort properties by propensity to sell, value, equity, mortgage information, ownership time, and much more.
Predictive analytics: Know when clients are most likely to buy or sell property based on the age of their mortgage and other factors.
Track people and properties with timely alerts: Keep a pulse on the properties, neighborhoods, and people including changes in sell score, MLS activity, occupancy, deeds and more.
Contact information: Subscribers can purchase household contact information of owners, absentee-owners, and non-owner occupants directly through Remine.

What does Remine cost?
Remine is included as part of your standard MLS subscription. This allows you to perform searches, get predictive analytics and track up to to 100 properties for free. Premium subscriptions are also available.
How do I access Remine on MRIS?
Once you login to mris.com, just click the Remine Quick Link on your MRIS.com dashboard to be taken directly into Remine. You can also find Remine on the left side navigation under the Research & News section.
Upcoming Webinars
Remine is hosting free, hour-long webinars to walk you through the property intelligence platform and answer any questions you may have throughout the month of June.
Who do I call if I have questions?
Remine's Customer Support Team is available Monday through Friday 9:00 a.m. to 9:00 p.m. and Saturdays 9:00 a.m. to 1:00 p.m. (EST).
Phone: 1-855-999-3689
Email: Bright@remine.com
For more information, visit http://www.mris.com/#/blog/7074