Coming Soon: The SentriKey Real Estate Mobile APP Live on June 27th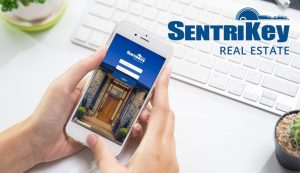 On June 27, SentriLock will launch the new, updated version of SentriSmart® mobile app called the SentriKey™ Real Estate app. It's bolder and better than the current app—designed to help your members access properties in a flash and get their clients' homes sold!
Here's the timeline for implementation:
Tuesday, June 18th: Subscribers will receive an email with a link to the user guide.
Wednesday, 27th: Subscribers will receive a link to download the new app and all training materials.