Legislative Matters
Every day there are political discussions and decisions made that could directly impact your ability to earn a living as a REALTOR®. DAAR is hard at work protecting your business, the industry, and homeowner's rights!
LEGISLATIVE MATTERS NEWSLETTERS
Stay up to date on DAAR's advocacy activities with DAAR's Legislative Matters newsletters. In each issue, you will learn about our advocacy activities at the local, state, and federal levels. You'll also find ways in which you can be involved.
LEGISLATIVE NEWS
Find out the latest legislative and regulatory changes that could impact how you manage your business as a REALTOR® in Loudoun County. Visit our Newsroom to read the latest news releases.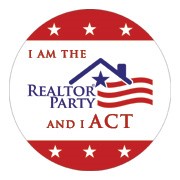 Here's how you can help. Join the Government Affairs Committee! You'll stay informed on real estate-related issues be an active advocate with the REALTOR® Party.
For questions or if you would like to get involved in DAAR's legislative efforts, contact Brenda Morton, Government Affairs, and Communications Manager, (571) 291-9804 or bmorton@dullesarea.com