Community Service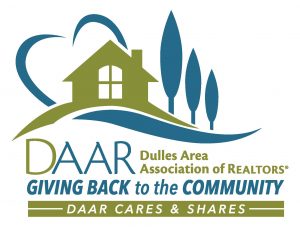 Welcome to DAAR's Community Service Committee!
The Committee provides leadership in sponsoring and implementing volunteer civic and community activities of the Association and encourages participation by general membership in programs and projects to address local community concerns such as shelter-related projects.  The committee meets on the third Monday of every month.  Projects highlights over the past several years, to name a few, include:
Involvement Opportunities:
2020 Winter Warmth – collecting now!
Donate Your Cell Phone for LAWS
2019-2020 DAAR Community Service Partners:
2021-2022 DAAR Community Service Partners:
If you are interested in getting involved and making a difference, please contact Beth Fischel, Membership Services Manager, 571-291-9801 or bfischel@dullesarea.com.