Help Envision the Future of Loudoun County
Here's another chance to have your voice heard – join us in helping develop the road map for Loudoun County!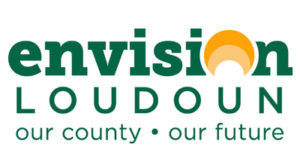 Loudoun County is reaching out to the public to get ideas and input to help create a new comprehensive plan. The "Envision the Future" workshops will be held in June and the County needs to hear from you!
The Dulles Area Association of REALTORS® is proud to be involved in creating a plan that will guide the future growth and development in Loudoun County. Last year, the county established the Comprehensive Plan Stakeholders Committee and appointed Lars Henriksen as DAAR's representative. Representatives from various business, homeowner, developer, and environmental groups in the county are also members of the Stakeholders Committee. They are working with county staff and consultants to help guide the plan development process and provide feedback. Read more about the development of the Comprehensive plan at www.loudoun.gov/newcompplan.
As a member of the Stakeholders Committee, we know how important it is to create a plan that is inclusive of all ideas. That's why it's important to get input from as many members of the community as possible. Please join us at the five Envision the Future workshops in June and visit www.envision-loudoun.org to learn more about the workshops.
Monday, June 5, 2017
Harper Park Middle School
701 Potomac Station Drive, Leesburg
Registration at 6:30 p.m.
Workshop from 7:00 to 9:00 p.m.
Wednesday, June 7, 2017
Cascades Senior Center
21060 Whitfield Place, Sterling
Registration at 6:30 p.m.
Workshop from 7:00 to 9:00 p.m.
Monday, June 12, 2017
Broad Run High School
21670 Ashburn Road, Ashburn
Registration at 6:30 p.m.
Workshop from 7:00 to 9:00 p.m.
Tuesday, June 13, 2017
Harmony Middle School
38174 W Colonial Highway, Hamilton
Registration at 7:00 p.m.
Workshop from 7:30 – 9:30 p.m.
Thursday, June 15, 2017
Mercer Middle School
42149 Greenstone Drive, Aldie
Registration at 6:30 p.m.
Workshops from 7:00 to 9:00 p.m.
Questions? Contact Brenda Morton, Government Affairs and Communications Manager, DAAR, at (517) 291-9804 or bmorton@dullesarea.com.