NAR's Fairhaven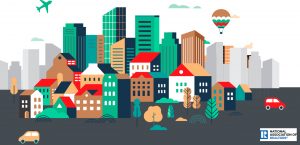 Welcome to NAR's Fairhaven (view article), a fictional town where REALTORS® work against the clock to sell homes while confronting discrimination in the homebuying process.  This new, immersive online simulation training puts put members of the National Association of REALTORS® in the shoes of a client experiencing discrimination as they try to buy a home.
"I'm hopeful that the simulation training will go a long way toward overcoming biases and building consistency toward a fair and just real estate transaction for all buyers," said Sandra Butler, AHWD, chair of NAR's Fair Housing Policy Committee. "Discrimination of any kind within our industry not only violates the law but is bad for our businesses and bad for the communities we all love."
The new training program presents real estate pros with various scenarios as they work to close transactions, Butler said. When discrimination gets in the way of closing the deal, agents must choose how to handle each scenario. They receive feedback based on their answers as they advance through the simulation. The platform also includes powerful testimonials from buyers and discrimination testers, illustrating the effect of housing discrimination on people's lives.
"It deals with uncomfortable subjects," said Marc Gould, NAR's senior vice president of member professional development, during the Broker Engagement Council meeting Nov. 3.
Participants who begin the simulation will be able to save their work and come back to complete it later. The training can take up to two hours but can go more quickly based on the user's fair housing knowledge. Members can go through the simulations as many times as they want. A certificate of completion can be shared with an agent's broker.
"I'm sure this will be something that will make a big impact on REALTORS® and their level of professionalism," said Kim Dawson, chair of NAR's Broker Engagement Council.
Ernst & Young Learning Labs, which developed NAR's Commitment to Excellence (C2EX) training platform, created the Fairhaven program for NAR and its members. The website is part of NAR's ACT! Initiative, a fair housing action plan that emphasizes accountability, culture change, and training to promote equal housing opportunity within the industry.