Affiliate & Service Providers
Affiliate & Service Providers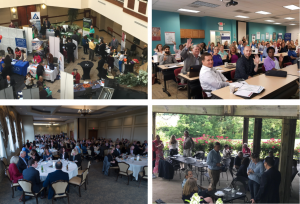 DAAR offers its members a vital community of active professionals and a full array of services, with over 100 Affiliate Members. The association is a one-stop shop to help you build a provider network where you can find what you need for your clients.
PROFESSIONAL SERVICES
Looking for a finance, settlement insurance or legal professional?
MARKETING/TECHNOLOGY SERVICES
Do you need virtual tour, photography, showing, multiple listing or similar services?
PROPERTY SERVICES
Are you in need of services such as home inspection, appraisal, moving, junk removal, staging or pest control?
Visit our Affiliate Directory here to search for Affiliate members in these categories, and please consider them FIRST for your real estate business needs. They support us, let's support them!
Affiliate Directory (By Service)