NVAR Standard Form Changes – Effective July 1st, 2017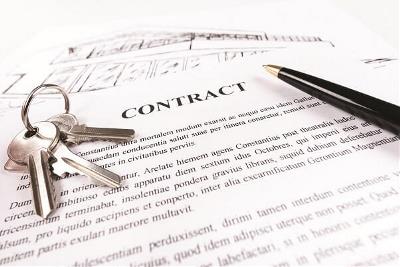 You're invited to learn about the latest NVAR Standard Form Changes on Friday, July 21st, 2017, 10AM-12PM, DAAR, Ashburn, featuring speaker Keith Barrett, Esq,, Vesta Settlements.  Register online today!  Class is free for DAAR members.
Effective July 1st, 2017, the following changes have been made to the NVAR Forms:
1. K1371 – USDA Financing Addendum
a. This addendum was created at the request of the membership. The addendum has been specifically drafted to address the requirements associated to a USDA loan (appraisal; amendatory clause; pest inspection).
2. K1321– Residential Sales Contract
a. Paragraph 2 was modified to add USDA financing addendum as an option.
b. Paragraph 3 was modified to add the word "deposit" before both delivery options.
c. Paragraph 10: This paragraph was modified to delete the words "and/or other inspections" when the buyer waives his right to a home inspection.
d. Paragraph 12: This paragraph was modified to add that the Septic Waiver Disclosure must be provided by seller (if applicable) per Section 32.1-164.1:1 Code of Virginia, and that State Board of Health septic system waivers are not transferable.
e. Paragraph 24 was updated to add that the seller should provide at settlement keys and key fobs, access codes and digital keys.
f. Paragraph 41: USDA Financing addendum was added as an option.
3. K1342 – Home Inspection and Radon Testing Contingency Addendum
a. This form was modified to distinguish between a contract contingent on a full home inspection and one where the buyer would only have the right to void the contract and not negotiate repairs or credit. This second option was created to clarify the practice of home inspection for informational purposes only.
4. K1344 – Contingencies and Clauses Addendum
a. Paragraph 1(C) Seller's Purchase of Another Home: This paragraph was modified to clarify the purpose of the contingency. This contingency is designed to allow a seller to ratify a contract for the purchase of another home and conduct any due diligence they deem necessary, such as home inspections, radon inspections etc.
b. Paragraph 2(F) Real Estate Cooperative: This is a new paragraph to the contingencies and clauses addendum which is to be used in the event the property is part of a cooperative. This clause provides for the buyer's right to void upon receipt of the required public offering statement. This clause tracks the statutory requirements associated with a sale of a unit in a cooperative.
5. K1360–Well and Septic Addendum
a. Paragraph 1(B) Well and Well Water Inspection Contingency: This paragraph was modified to clarify that this contingency applies to the well itself and the well water. This means that a buyer who wishes to have well water testing done in addition to the water potability test outlined in paragraph 1(A), could conduct those tests under this contingency. In addition, this paragraph was modified to mirror the home inspection contingency process by creating an inspection deadline, a negotiation period and a buyer's election period.
b. Paragraph 2(A) Alternative System Maintenance Contract: This language is not new to the contingency. It has been set aside in its own paragraph to highlight its importance.
c. Paragraph 2(B) Septic Inspection Contingency: This contingency was modified to mirror the home inspection contingency process by creating an inspection deadline, a negotiation period and a buyer's election period. In addition, the description of the inspection has been modified based on recommendations from the field. As a result, every inspection will include a walk-over visual inspection and probing of the drain field area for a conventional system or a visual inspection of the alternative system. In addition, the buyer may elect to conduct pumping and inspection of all treatment tanks (excluding pump and recirculation tanks) and/or excavation as necessary to visually inspect the distribution boxes, test pumps and controls and evaluate the function of pumping or pressure dosed dispersal systems. Finally, in the event the buyer voids the contract he agrees to restore the property to substantially the same physical condition as it was prior to the septic inspection.
6.  K1020 and K1225 – Pre and Post Settlement Occupancy Agreements: No substantive changes were made to these forms. The changes to these forms were required to continue to ensure that these occupancy agreements continue to be exempted from the VRLTA and VLTA.