Gift Card Donations for Loudoun Abused Women's Shelter (LAWS)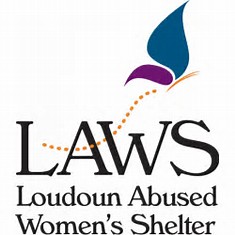 DAAR's Community Service committee is seeking donations of gift cards for the Loudoun Abused Women's Shelter.  LAWS has provided emergency shelter, counseling, advocacy, support groups, legal services and support to victims of domestic and sexual violence completely free of charge for over 30 years.  The gift cards from the LAWS Wish List are:
A $20 gift card to gas station can help provide transportation for a woman in our shelter to a job interview.
A $20 gift card to Walmart or Target can help provide medication and household supplies to a victim struggling financially.
A $20 gift card to a grocery store will help a victim of domestic violence get back on her feet.
Any denomination of gift card or financial contribution is welcome!
Donations will be accepted at our office through the Holiday Party and Officer Installation on December 7th at Embassy Suites in Ashburn.
Please help us keep up the tradition of providing a brighter future to our neighbors who are looking for a 2nd chance or guidance toward getting their lives on the right path to success through this important shelter-based charity.
Your participation is appreciated!
For questions or additional information, contact Beth Fischel, Member Services Manager, at 571-291-9801 or bfischel@dullesarea.com.