Did you know Virginia's Real Estate Industry Generated $67 billion in Economic Activity?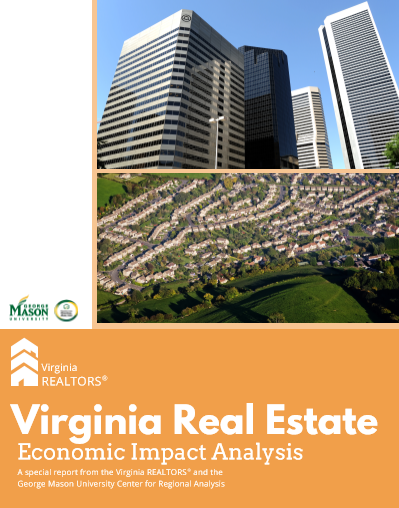 Earlier this year, the Virginia REALTORS® commissioned research on the economic impact of the real estate industry to Virginia's economy. This research built upon the study commissioned by Governor McAuliffe's Housing Policy Advisory Council (HPAC) to quantify the impact of the housing industry on the statewide economy. Our research will be published this week and shared with statewide press. Because of the findings, we anticipate broad coverage and the opportunity for regional follow up. The findings indicate that:
• In 2016, there was $67 billion in economic activity in the real estate industry in Virginia.
• Virginia's real estate industry is the second largest generator of direct economic activity, trailing only federal government spending.
• The real estate industry supported over 445,000 jobs across the Commonwealth in 2016, supporting over $20 billion in labor income.
• As a result of the real estate industry, state and local tax revenues in 2016 were boosted by more than $2.2 billion.