Schedule Your Code of Ethics Training – Due in 2018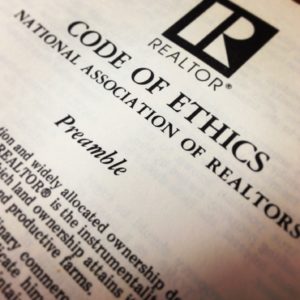 REALTORS® are required to complete ethics training of not less than 2 hours, 30 minutes of instructional time within two-year cycles. Background on the change to a two-year requirement is here. The training must meet specific learning objectives and criteria established by the National Association of REALTORS®.
A new two-year cycle began January 1, 2017. The deadline for this cycle is December 31, 2018.
Training may be completed through local REALTOR® associations or through another method, such as home study, correspondence, classroom courses, or online courses.
To take advantage of the free online course from NAR, click here.
For information on how to sign up for a free course at DAAR, click here.
For more information or questions, contact Teressa Kirkhart, Director of Professional Development, 571-291-9805 or tkirkhart@dullesarea.com.