Commemorate the 50th Anniversary of the Fair Housing Act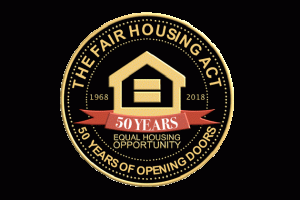 Join DAAR in Commemorating the Fair Housing Act
April 2018 marks the 50th Anniversary of enactment of the Fair Housing Act of 1968. In honor of this tremendous achievement, the Loudoun County Board of Supervisors will present a Resolution commemorating this historic event. Join DAAR for the presentation on Tuesday, April 3, 2018, starting around 6pm at the Loudoun County Government Center. It would be great to pack the room with DAAR Members! Please stop by to support our DAAR leadership as they receive the Resolution.
The Loudoun County Government Center is located at 1 Harrison Street, SE, Leesburg, VA 20175. The Board room is located on the first floor.
Fair Housing Course
DAAR is also offering a two-hour course on Fair Housing on Wednesday, April 18, 2018 from 3:00-5:00pm at DAAR Headquarters.  In this seminar, we will examine the:
Practices that are considered appropriate and those that are not, both in our conduct and in our advertising.
Rights individuals have if they are discriminated against, and the penalties for those who discriminate.
Current fair housing cases and administrative decisions under the Fair Housing laws in the hope that these recent events will help us to better understand how the laws are applied, how consumers are affected, and how we may avoid those mistakes and wrongdoings that others have chosen to make.
This course will cover the Federal and State Fair Housing laws with an emphasis on Virginia Fair Housing.
For more information, download the flyer. Register Now.
Contact Brenda Morton, Government Affairs and Communications Manager, at (703) 777-2468 or bmorton@dullesarea.com.