Route 28 Widening, Route 9 Traffic Calming on List of Approved Road Projects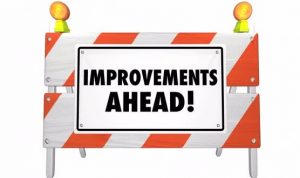 The Northern Virginia Transportation Authority (NVTA) adopted its first six-year transportation program, which includes dozens of projects designed to reduce traffic congestion throughout the region.  Out of the $1.285 Billion approved, $508.7 million is allocated to projects in Loudoun County including:
Dulles West Boulevard Widening: Loudoun County Parkway to Northstar Boulevard
Evergreen Mills Road Intersection Realignments: Watson Road and Reservoir Road
Northstar Boulevard: Shreveport Drive to Tall Cedars Parkway
Prentice Drive Extension: Lockridge Road to Shellhorn Road
Route 9 Traffic Calming
Route 15 Bypass Widening: Battlefield Parkway to Montresor Road
Route 28 Northbound Widening: Between Dulles Toll Road and Sterling Boulevard
Shellhorn Road Extension: Loudoun County Parkway to Randolph Drive
Through previous funding programs and with the newly adopted NVTA Six Year Program, the regional transportation planning, programming and funding body is now funding 122 regionally significant, multimodal transportation projects, totaling more than $1.975 billion in transportation investments in Northern Virginia.
More information about the NVTA is available at thenovaauthority.org.