Three Steps to Getting More Listing Feedback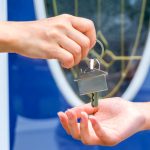 Buyer feedback is essential when selling a home. But too often, feedback requests go unanswered and comment boxes left empty. Asking for (and receiving) feedback doesn't have to be difficult. Here are three tips to help you get the feedback you need with ShowingTime.
1. Request feedback immediately. You've done the hard work of marketing your listing and have gotten multiple showings. Now it's time to see what they thought. Showing feedback provides an essential way to coach sellers, whether feedback is positive or negative. For example, if the majority of feedback says that the price is too high, it's the market speaking, not you. When showings are scheduled through ShowingTime, feedback requests are sent automatically on your behalf—so the listing is "top of mind" and the agent can quickly respond.
2. Always include a photo of your listing. Including a photo helps the showing agent remember the listing and more importantly for you, what their buyers thought of it. Yes, the showing agent may have taken notes on each listing, but as they say, "A picture is worth a thousand words." When you use ShowingTime to generate feedback, a listing photo is always included in the feedback request.
3. Only ask the questions you'll use. Personalized questions always make for the best feedback and can help shed light on where your listing stands compared to others in the neighborhood. If you currently use Showingtime, look into using their Enhanced Feedback option that comes with the ability to customize your questions. With ShowingTime, listing agents can even create pre-set multiple-choice questions and answers to get them the feedback they need. Create customized feedback forms to use across all of your listings, or individually customized feedback requests for each listing, Customized listing feedback is not just more personal to the seller, but may also reaffirm that they need to fix certain things around the home.
Without buyer feedback, home sellers won't know what they are doing right or what they could improve upon. After all, it's the buyer's opinion that matters.