MRIS Conversion Process to Bright MLS Begins October 15th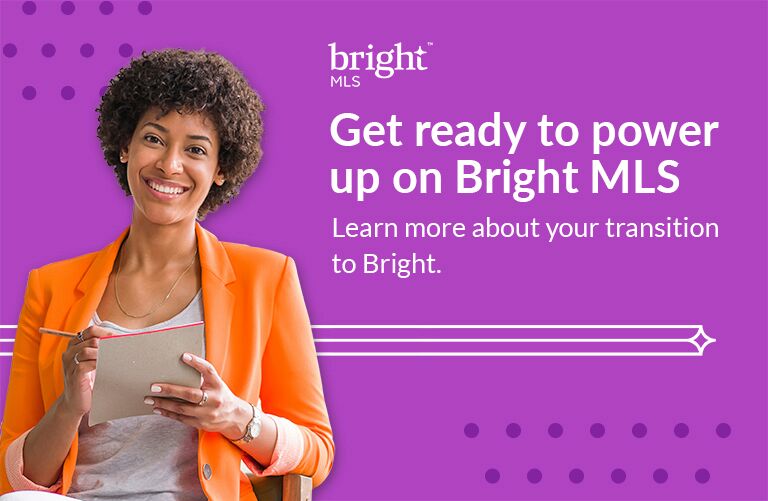 The MRIS conversion to Bright MLS begins next week.  Bright MLS will convert subscribers by county of their office location, beginning October 15th, with a three-week preview period and conversion date of November 5th, for Alexandria City, Arlington, Fairfax City, Fairfax County, and Falls Church City, VA and then October 22th, with a three week preview period and conversion date of November 12th, for Loudoun and Prince William counties according to this schedule.
What to expect
They have set up the process in three "Power Up" phases to make it easier for everyone.
Initiate.  As they Initiate Bright in our area, they provide all subscribers a "pre-preview" for what's to come. During this phase, they will be communicating what to expect from the conversion and general information about Bright. You can access this information at www.brightmls.com/welcome and learn the system now in advance of the conversion
Calibrate. During a 3-week preview phase, subscribers will be able to login to Bright, become educated on the new system, update their account, check their listings and more. This is going to be the most important phase during the conversion. This is where subscribers will be able preview the MLS, register for training classes, practice navigating around the site, perform searches, etc.  We encourage you to login during this phase and learn the new MLS.
Activate. This is when subscribers are finally converted to the Bright platform. When their activation date arrives, you are encouraged to spend time reviewing your listings and adding data to any new fields that are now required on the Bright platform.
Please bookmark Bright's Power Up page www.brightmls.com/welcome where you can obtain an overview of the process, receive the latest information, and additional resources prior to receiving your login to their preview.
Questions? Bright is Here to help
Bright's Support Center is available 7 days a week, Mon-Fri, 8AM – 8PM, Sat & Sun, 9AM – 6PM: 1-844-552-7444 or support@brightmls.com
Bright will offer limited in-person training in local venues, but will offer many more opportunities online. There will also be a wide variety of short videos available on BrightMLS.com.
There is also easy access to a wide variety of support help topics, webinars and videos on our Online Support Center which is available 24/7.