Last Chance! Weigh in on the Proposals to Route 15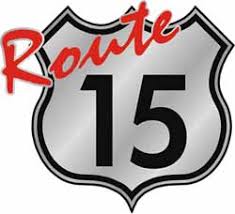 Loudoun County wants your feedback on three proposals for Route 15 between Montresor Road and the Point of Rocks Bridge.
Time is limited as the survey will only be open through Wednesday, October 17th!
The survey presents three options for consideration:
• No Build – Keep the road as is.
• Option A – Keep Route 15 as two lanes but add a median and adequate shoulders between Montresor Road and St. Clair Lane; the segment north of St. Clair Lane would remain two lanes undivided but would add shoulders to that portion of the road.
• Option B – Widen Route 15 to four lanes with a median between Montresor Road and the southern portion of the Village of Lucketts, and improve the roadway section between Lucketts and St. Clair Lane to provide safety improvements described in Option A.
Both options A and B propose a bypass around the Village of Lucketts. The survey also asks if there is a preference for the bypass to be located on the east or west side of Lucketts.
More information about the Route 15 Safety and Operations study, including links to the survey and the proposed improvement concepts, may be found at www.loudoun.gov/route15.