Updates to Days on Market for Listings Imported from MRIS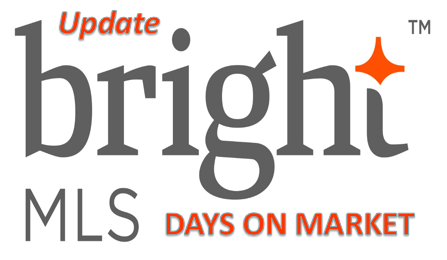 According to Bright MLS, as of late last week, 529,442 recently closed and older, off-market listings that contained Contingent w/o Kickout (CNTG/No KO) in their history were updated. These listings were initially imported from MRIS as Active Under Contract, which created an extended Days on Market (DOM/CDOM), compared to what was previously showing in MRIS. Their history has been updated to reflect Pending instead of Active Under Contract, and the DOM/CDOM has been recalculated and reduced.
Please note: If your listing(s) is currently in the Active Under Contract status, we did not apply these changes or make your current listing Pending. We did not want to assume the status or marketing for the listing. If you want the listing to be placed in the Pending status, change the listing status to Pending. It will take about 24 hours for your DOM/CDOM to be updated after the change is made.
In addition to the change above, the following updates have recently been made or are in progress in relation to Days on Market and statuses in Bright.
• Listings placed in the Withdrawn status to reset DOM/CDOM
• DOM/CDOM accumulating on Coming Soon listings
• DOM shows a higher number of Days than CDOM in some instances