You're Invited: Learn All About Tax Assessments on Real Property in Loudoun County, 3/6, 9:30AM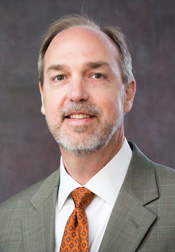 On Wednesday, March 6, 2019, members of the Government Affairs Committee will meet with Bob Wertz, Loudoun County Commissioner of the Revenue. The Committee invited Bob in order to give us an update on programs in his office, including real property assessments, land use assessment program, real property tax relief for the elderly and disabled, the county's budget revenue.
The Commissioner of the Revenue is responsible for assessing real estate, individual and business tangible personal property, machinery and tools, business license, short-term rental, transient occupancy, public service corporation, and bank franchise taxes. The Commissioner also provides state income tax assistance and administers the tax relief program for the elderly and disabled.
The January 9th meeting runs from 9:30-11:30 am and is open to DAAR members. Since additional seating may need to be arranged, please contact Brenda Morton at (703) 777-2468 or bmorton@dullesarea.com if you are not a current committee member and wish to attend.
2019 Government Affairs Committee: Mike Wagner, Chair; Mary Walker, Vice Chair; Brenda Morton, Liaison. The Committee monitors local, state and national proposed legislation; recommends and coordinates appropriate calls to action with the state and national associations; keeps membership informed on issues and promotes involvement; and makes recommendations to the DAAR Board of Directors on new legislative issues and prioritization of issues.