Bright MLS Update: Release Notes and Improvements as of March 7th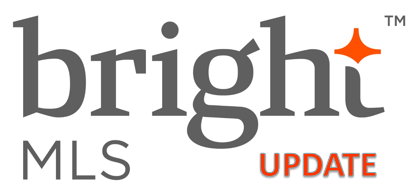 Bright MLS announced the following  release notes and other improvements this week:
Release Notes – As of March 5th
Bright status definitions automatically display now in Listing Management.
To assist you in understanding Bright statuses and their effect on Days on Market (DOM) and Cumulative Days on Market (CDOM), we have added listing status definitions to the picklist in Listing Management. We improved the existing definitions to include what each status allows you to do, and how it will impact DOM/CDOM. Learn more about this change here.
Street Number and Street Suffix Modifier now display properly.
Previously, Street Number and Street Suffix Modifier ran together, creating an inaccurate address. We have fixed this so a hyphen now automatically appears between the two in both Listing Management and Search. Existing listings are being updated to reflect this change.
Unit numbers are denoted by a hashtag in the full address in Search.
The word "Unit" is no longer displayed in a listing's full address in Search. Unit Numbers are now denoted by a hashtag (#) in the full address.
The following updates were made to Search and reports:
We have added Low, Median, and High DOM to the Summary of Comparables page for CMAs.
On the Broker Tour and Open House reports, we added Access Type and made the MLS # link to Agent Full.
On History – Property, we made the MLS # for all previous listings link to Agent Full.
For Brokers: Listing Syndication Dashboard now works in Internet Explorer 11.
Previously, the Listing Syndication Dashboard did not load correctly if you tried to access your Syndication Settings using Internet Explorer 11. This issue has been resolved and Syndication Settings now works correctly in IE 11.
For information on past system releases, click here.
Other Updates and System Changes
Agent and Client Gallery Reports now include Multi-Family property type
Directional street prefix fields have been added to mailing labels
You can now enter an alphanumeric Unit Number when performing a Tax record search in Listing Management
Deed Record Date has been added to the Public Records One-Line Report
County Sale and Owner public records data from MRIS being imported into Bright
We are in the process of switching out the Sale and Owner information in Bright Public Records with county data that was previously available in MRIS. This will replace the following data in Bright's Public Records. Learn more.