Supervisors Pursue Ways to Address the County's Unmet Housing Needs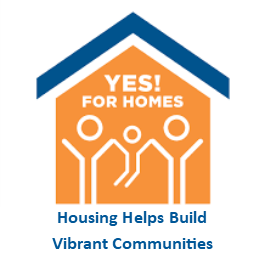 The Loudoun County Board of Supervisors took a step forward toward addressing one of the most critical needs in the County: the need for housing that is affordable. County Chair Phyllis J. Randall (D-At Large) and Supervisor Suzanne M. Volpe (R-Algonkian) recommended that the county create an Unmet Housing Needs Strategic Plan after the Loudoun County 2019 Comprehensive Plan is approved. The Board approved the recommendation during the May 8, 2019 Work Session.
County staff will review the zoning ordinance as part of the implementation process for  the Comprehensive Plan. During this review, they are to look at existing programs, such as down-payment assistance, housing trust funds, and home purchase programs, as well as other regulatory changes that could be implemented to provide more housing affordability.
The Dulles Area Association of REALTORS® (DAAR) has been a long-term advocate for addressing the unmet housing needs in the County and supports the availability of a wide range of urban, suburban and rural housing choices at all price levels for those who wish to purchase or rent property in Loudoun County. Throughout the process of developing a Comprehensive Plan, DAAR has also proposed policy and regulatory changes that could be enacted to address the needs of the County, including eliminating zoning requirements that may contribute to the high cost of housing in this area.
Click to read the most recent DAAR statement on the Comprehensive Plan and here for more information about DAAR positions on issues of importance to the real estate industry.
Questions? Contact Brenda Morton, Government Affairs and Communications Manager, (703) 777-2468 or bmorton@dullesarea.com