HUD to Strengthen Landlords' Rights in Service Animal Requests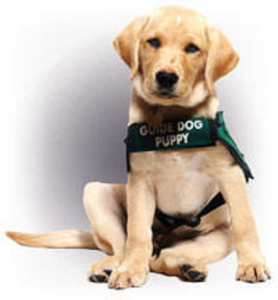 Landlords and property managers are entitled to "reliable verification" of a tenant's need for a service animal and can require proof beyond an online certification, a Department of Housing and Urban Development official said Tuesday at the REALTORS® Legislative Meetings & Trade Expo in Washington, D.C.
Lynn Grosso, director of HUD's Fair Housing and Equal Opportunity Enforcement Office, told the Land Use, Property Rights & Environment Committee that a predatory cottage industry has developed for assistance animal certifications. Consumers are being misled to believe that an online verification letter—often provided by unlicensed medical professionals at a cost of a few hundred dollars—guarantees them the right to have an animal in multifamily housing regardless of pet policy, she added.
"HUD does not recognize these pay-to-play certifications as reliable," Grosso said. "You should not feel held hostage by a policy where tenants don't have to demonstrate in a reliable manner a legitimate need for the assistance of an animal."
Grosso said HUD is developing new guidance that will address for the first time what "reliable verification" means as it pertains to tenants' service animal requests. It's not clear when the guidance, which is currently under federal review, will be released.
Visit REALTOR® Magazine Live for more information about the Committee discussion with HUD Director Grosso.
Watch a legal video from the Virginia REALTORS® clarifying the Virginia Real Estate Board Guidance Document regarding reasonable accommodation requests for assistance animals in Virginia.