Social Media Boot Camp: Develop your Game Plan on June 7th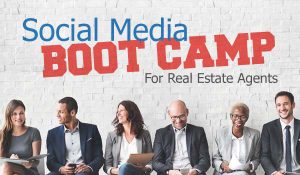 Do you want to ramp up your social media marketing? Join us for a FREE in-person training on Friday, June 7th, 10AM-12PM or 1PM-3PM at DAAR, Ashburn where you'll learn how you can successfully use social media in your real estate business.
Designed exclusively for real estate professionals, topics will include:
Introduction to social media for the real estate professional
How to use top social media channels including Facebook, LinkedIn, Twitter (even YouTube Video Tours!) to create clients for life?
Why Content is King?
Internet and website marketing
How to get the most bang for your buck with social media marketing?
Integrating social media into your website
Optional Bright MLS services will be discussed and offered for agents looking for assistance with social media marketing.
For more information and to register click here.