75 Years of VA Home Loans: New Changes to the Process for Appraisal Requests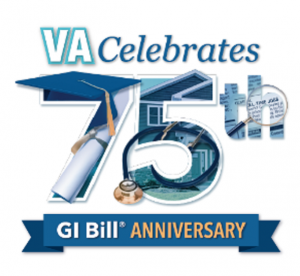 This month marks the 75th anniversary of the GI Bill, which provides financial resources to veterans who aspire to become homeowners and serves as an avenue bringing military business your way. The milestone comes at a symbolic time, as June is National Homeownership Month.
Since becoming law in 1944, the GI Bill's Department of Veterans Affairs (VA) Home Loan Guaranty Program has given millions of American service members access to affordable mortgages and other home-purchase assistance. It's an important program real estate professionals can refer prospective clients to in order to prepare for and begin the homebuying process.
At the same time as the GI Bill's anniversary, the VA loan program celebrated backing the 24 millionth home loan in its history. The VA currently operates more than 3 million active loans, with 2,000 guaranteed through this program every day. In 2018, VA-purchased loans increased for the seventh straight year, marking an all-time high.
As of May 16, 2019, changes were made to the process for appraisal requests related to the VA Home Loan program. To ensure that veterans don't have to pay for an appraisal if they end up not qualifying for a VA loan, the VA will require that the certificate of eligibility be in "Active or Pending" status when ordering an appraisal. Click to learn more about the VA Circular on appraisal requests.
Last week, the VA gathered a group of more than 100 industry stakeholders and government officials to commemorate the milestone anniversary. Click to learn more about the 75th Anniversary event. Click to learn more about VA loans and program milestones.
Courtesy: National Association of REALTORS® and REALTOR® Magazine.