Loudoun County Short-Term Rental Registration Opens July 1, 2019: Real Estate Licensees Exempt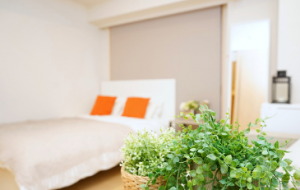 Many operators of short-term residential rental property in Loudoun County are required to register their rental property every year with the county. Real estate licensees and people represented by a real estate licensee are exempted from the registration process.
A short-term residential rental is "the provision of a room or space that is suitable or intended for occupancy for dwelling, sleeping, or lodging purposes, for a period of fewer than 30 consecutive days, in exchange for a charge for the occupancy."
The registration period begins July 1, 2019 and annual registrations will be active through June 30, 2020. Short-term residential rental properties that were registered in 2018 or properties that have not yet been registered must be registered. If a property was registered as a short-term rental in 2018, but is no longer being used for that purpose, operators do not have to re-register or take any further action.
There is no cost to register a short-term rental property. Operators who fail to register may face a fine of $500 per violation.
Information about the registration process and the exemptions may be found in the Short-Term Residential Registration Fact Sheet.
A link to the registration form and more information about the registration process may be found at loudoun.gov/ShortTermRentals.
Questions: Contact Brenda Morton, Government Affairs and Communications Manager, at (703) 777-2468 or bmorton@dullesarea.com.