Tips to Comply with the Do Not Call Registry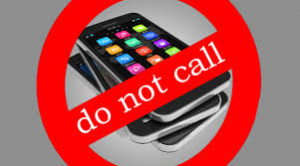 While telemarketing and cold calls can be an effective way to grow your business, REALTORS® should make sure that those calls don't violate telemarketing laws. The Telephone Consumer Protection Act prohibits telemarketing calls to consumers who place their personal phone number on the national Do-Not-Call registry.
The Virginia Telephone Privacy Protection Act also protects consumers in Virginia against unwanted telemarketing calls. Virginia REALTORS® have to ensure that people who make a cold call on your behalf also comply with telemarketing laws. One of the new Virginia laws that went into effect on July 1, 2019 extends liability to someone who called on your behalf. Make sure you know who may be making these types of calls for you!
NAR's Window to the Law video helps clarify some of the most common misunderstood scenarios related to the Telephone Consumer Protection Act's Do-Not-Call registry restrictions. Visit the Federal Trade Commission's Do-Not-Call Registry to find which numbers are on the list and check out the new Public Interactive Web Page to access reports about the number of complaints. Don't forget to read about the other new Virginia laws that went into effect on July 1, 2019.
Questions: Contact Brenda Morton, Government Affairs and Communications Manager, at (703) 777-2468 or bmorton@dullesarea.com