Are You Using Your Listing Photos Legally? Learn How to Protect Your Agents from Copyright Violations.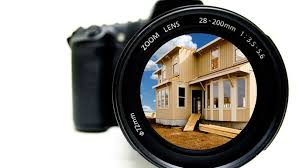 Listing photos are a key piece of your agents' marketing plans. They're so important that a lot of agents will hire a professional photographer to capture the features of the listing in all the right ways. Posting the pictures that a photographer has taken isn't always as straightforward or simple as one might think. It is vital to adhere to any copyright laws and to follow the rules of any agreements you've entered into with a photographer. You may recall Zillow finding themselves dealing with such issues in the very recent past.
To ensure you and your agents are protected, take a look at the Listing Photo Sample Agreements the National Association of REALTORS® has provided for you.
If you are interested in past cases, check out the articles linked below:
Courtesy: Adam Smith, Senior Vice President of Member Programs Virginia REALTORS®.