What to Tell Clients About That Leaky Basement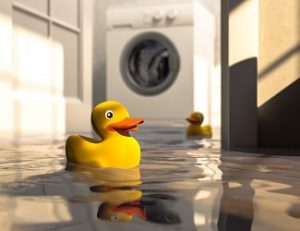 Whether you're working with a buyer or seller, it's important to guide customers through steps to ensure the foundational soundness of a basement that tends to flood. To help you, NAR has compiled a list of action steps that both buyers and sellers can use to evaluate spaces prone to seepage.
What to Tell a Seller
Consider conducting a prelisting inspection.
Pay now—or pay more later.
Check for cracks.
Disclose, disclose, disclose.
Don't assume a wet basement is hopeless or wildly expensive to fix.
Do it right—with permits.
Toss damp rugs.
Do not use automatic sprinkling systems that spray against the foundation.
What to Tell a Buyer
Check out the "grading."
Ask the right questions.
Pay close attention to "finished" basements.
Talk to the inspector about moisture meters.
Ask about warranties.
Use more than one certified inspector.
Learn about an area's "water table."
Don't assume the basement in a brand-new house is waterproof.
Check out the quality of the sump pumps and battery backups.
Get the sewer line inspected.
Look at doors and windows upstairs.
Take care of the gutters.
Check underground drainage systems.
Look at the roof.
Click here to read more about these important steps!
Courtesy REALTOR® Magazine