You Don't Have to Worry About Misplacing your RE License Pocket Card Again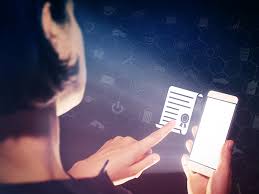 Earlier this month, you should have received an invitation to go digital! That's because your RE license, as well as other individual licenses and certificates issued by DPOR, are now available in digital format.
DPOR has partnered with online credentialing service Merit to offer your digital DPOR license to you for free. This service is optional and there is no requirement for you to accept the digital credential. Having a digital format for accessing your RE license means you will be able to access a copy of your license on your smart phone or computer, in addition to having a paper copy. If you select the Interactive Application option, you will  be able to enter information directly onto fillable forms, save the form on your computer, and electronically submit completed forms.
The option to have a digital license does not change any licensing requirements, renewal requirements, licensing fees, or any requirements to display your license in your firm. Also, you will still receive regular mail from DPOR as usual (including your paper license upon renewal).
For more information:
DPOR Update on Digital License
DPOR FAQs on Digital License
Merit Electronic Credentials