Flood Insurance Available Through November 21st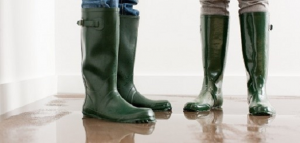 On Friday, September 27, 2019, President Trump signed into law an extension of the National Flood Insurance Program's funding authority. This temporary measure also funds other government operations and averts a government shutdown through November 21, 2019.
National Association of Realtors® President John Smaby issued the following statement:
"With this CR temporarily ending the threat of a program lapse, Realtors® urge Congress to resume working toward a long-term reauthorization of the National Flood Insurance Program," said Smaby, a second-generation Realtor® from Edina, Minnesota.
"NAR strongly supports the NFIP Reauthorization Act, which includes a 5-year extension along with significant reforms to improve mapping, enhance mitigation and remove obstacles to private flood insurance. H.R. 3167 strikes a delicate balance between NFIP sustainability and affordability, and we urge both chambers of Congress to take up this legislation after its unanimous approval in the House Financial Services Committee."
Click to learn more about the National Flood Insurance Program.
Courtesy: National Association of Realtors®