Do Your Clients Understand Their Mortgage Disclosure Documents?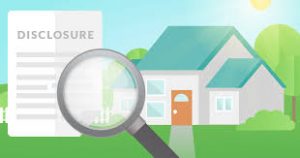 You can help improve how this critical information is presented to homebuyers by giving the National Association of Realtors® your feedback!
The Consumer Financial Protection Bureau (CFPB) is reviewing the mortgage disclosure rule, known as the TRID rule. This rule drastically changed the mortgage disclosure process to improve transparency for consumers (i.e. creation of the Loan Estimate and Closing Disclosure), but also caused many hurdles for our industry.
Now that the TRID rule has been in effect for nearly five years, CFPB is seeking feedback on how the rule is doing, with a specific focus on how the rule has affected consumers':
understanding of their mortgage disclosures;
mortgage and settlement service shopping behaviors;
satisfaction with their mortgage disclosures, mortgage products, and settlement services; and,
ability to compare and choose among mortgages and settlement services.
The CFPB is also interested in understanding your costs and savings resulting from the rule and the effect on market structure, such as your relationships between various settlement service providers. CFPB has issued a Request for Information and will use the feedback generated to understand the implementation costs and regulatory benefits of the rule for a report to be issued next year. That report will then be used to direct future rulemaking activities.
NAR staff will collect responses to submit to CFPB in January and wants your help. Contact NAR staff to submit your responses or if you have any questions or feedback.
Click to learn more information about the CFPB rule review.
Courtesy: National Association of Realtors®
Acronyms
TILA-RESPA: Truth in Lending Act and Real Estate Settlement Procedures Act
TRID: TILA-RESPA Integrated Disclosure