You're Invited to DAAR's Grand Reopening!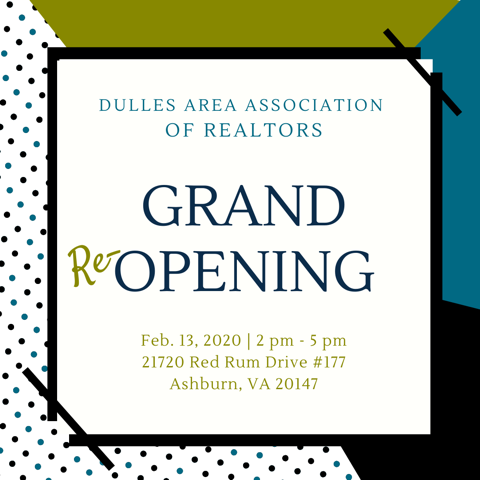 We are excited to announce that the DAAR office renovations have been completed!
Please join us for a tour during DAAR's Grand Reopening ceremony. This free event will be held at the DAAR office in Ashburn on Feb. 13th from 2:00 p.m. – 5:00 p.m.
Wine and light food will be served. We hope to see you there!
If you have any questions; please contact DAAR at: info@dullesarea.com or 703-777-2468.