DAAR Completes Office Renovation, Holds Grand Opening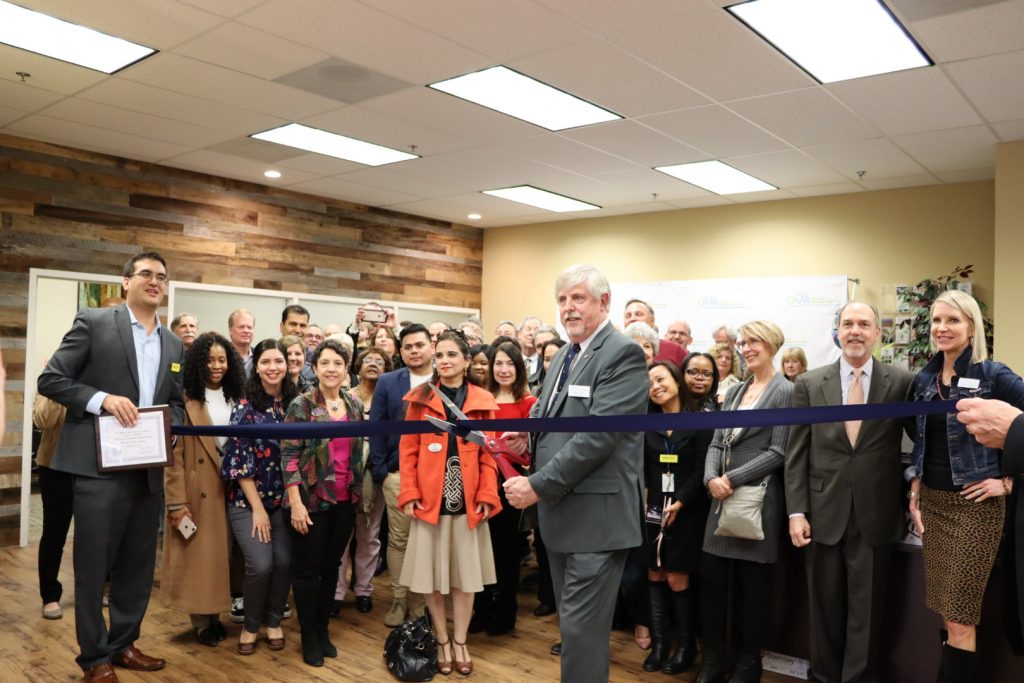 FOR IMMEDIATE RELEASE
FEBRUARY 14, 2020
CONTACT:
CHRISTINE AURIGEMA
703-777-2468
DULLES AREA ASSOCIATION OF REALTORS® COMPLETES OFFICE RENOVATION, HOLDS GRAND REOPENING
ASHBURN – The Dulles Area Association of REALTORS® (DAAR) will hold a Grand Reopening Ceremony on February 13, 2020 at the nonprofit's newly renovated office location in Ashburn, VA. The association's office underwent a complete redesign, which was finished in December of 2019.
"We are excited that the DAAR office renovations have been completed and we can now welcome our members into their new space," said Barry Taylor, 2020 DAAR president.
The renovation efforts focused on creating functional office and meeting spaces so that the association could lean forward in 2020. These areas were reconfigured and updated to better serve association members.
Changes included the following:
The space was optimized to be more collaborative and energy efficient.
Enhanced insulation was added to reduce noise.
The reception area, lounge, and REALTOR® Store were redesigned to be more functional and inviting.
A new private office space was created to allow members to work between appointments.
"It's essential to our members' success that we create an environment that meets their needs, "Mr. Taylor said. "This redesign was planned and executed with them top of mind. The space is more inviting because of its intuitive design that welcomes large meetings and trainings classes with ease. It's quieter and has a designated space for impromptu meetings and calls. For REALTORS®, these aren't niceties, these are necessities, and we are excited to offer them."
DAAR welcomes REALTORS®, Business Affiliates and members of the media to visit the remodeled association offices to see the work that has been accomplished. The celebration will feature wine, light refreshments and tours of the new and improved space.
DAAR's Grand Reopening ceremony is a free event that will be held on Feb. 13th from 2:00 p.m. – 5:00 p.m. at the DAAR office, which is located at 21720 Red Rum Drive #177, Ashburn, VA 20147.
For more information, contact Christine Aurigema, Dulles Area Association of REALTORS® marketing and communications manager, 571-291-9804 or caurigema@dullesarea.com.
The Dulles Area Association of REALTORS® (DAAR) is The Association of Choice for Real Estate Professionals™ in the Northern Virginia area. Founded in 1962, DAAR works to safeguard and advance the mutual interests of the public, property owners, and real estate professionals for real estate-related matters.
Dulles Area Association of REALTORS®
21720 Red Rum Drive, #177
Ashburn, VA 20147
www.dullesarea.com
703-777-2468