Homes for the Brave – Military Relocation Professional Certification
Sign up for NAR's Military Relocation Professional (MRP) Certification Course
When military staff and their families relocate, the services of a real estate professional who understands their needs and timetables makes the transfer easier, faster, and less stressful.
The Military Relocation Professional Certification Course educates REALTORS® about working with U.S. service members and their families and veterans to find the housing solutions that best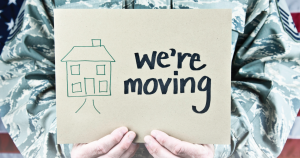 suit their needs and to take full advantage of available benefits and support. To earn the MRP certification, REALTORS® must complete a few basic requirements:
1. Be in good standing with NAR;
2. Complete the one-day MRP certification course;
3. Complete two one-hour webinars, and;
4. Submit certification application and one-time fee of $195.
Registration Information
Date/Time:
May 1, 2020
8:30a.m.-5:00p.m.
Location:
Dulles Area Association of REALTORS®
21720 Red Rum Dr. #177
Ashburn, VA 20147
Cost:
Early-Bird (Through April 9, 2020)


Members: $99 | Non-Members: $109
Registration (After April 9, 2020)
Members: $109 | Non-Members: $119
How to Register:


By phone: 703-777-2468
Online: Click here to register.
Instructor:
Mark Worrilow
CE Information:
CE Pending