Introducing DAAR Delivery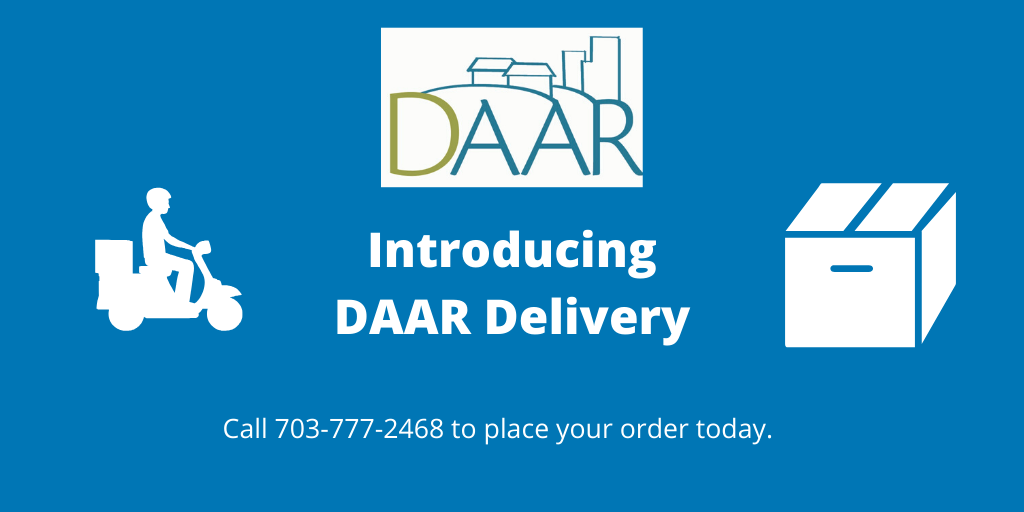 DAAR is excited to introduce DAAR Delivery!
During the novel coronavirus (COVID-19) pandemic, staff will conduct store purchase deliveries on Tuesdays for free.
Order and payment must be made by 4:00 p.m. on the Monday prior. There is no delivery fee and staff will not accept gratuities. All products will be stowed in bags and deposited on the member's home or office doorstep. A confirmation text will be sent to the cell number on record once the delivery has been completed.
Click here to request DAAR Delivery.
Questions? Please contact the association at 703-777-2468 for additional information.
Email DAAR or call 703-777-2468 to schedule your delivery today!