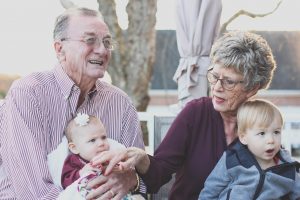 As people age, many want to downsize, but don't know how to start. Join us with our panel of downsizing partners who will share their expertise on how to make a smooth transition for your senior clients into a smaller home. The Panel will consist of a Professional Organizer, an Estate Sale Professional and a Professional Mover. Get all your questions asked and gain great resources to help your clients with their next move.
TUESDAY June 16, 2020
2:00PM – 3:00PM
Register Now
Speakers:
Daniel Sanders, Four Sales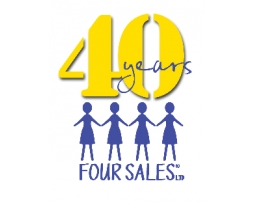 Daniel Sanders has run Four Sales for more than 14 years after taking over from the founders after 34 years. He brought more than 15 years of international business operations experience to Four Sales Ltd. Daniel's expertise in improving operations, sales, marketing and brand management earned them recognition on both the 2012 and 2013 INC 5000 list as well as annually the Angie's List Super Service Award.
Daniel is also a founding board member of the National Estate Sales Association (NESA) and currently its Treasurer, the former President of Business Network International's largest Alexandria and Vienna Chapters, the Irish Angels Venture Capital organization, a Board Member of the Boston University Wheelock College of Education and Human Development, annually a judge of the University of Notre Dame's McCloskey Business Plan Competition, a member of the Mount Vernon-Lee Chamber of Commerce and a former board member, and engaged with many other local business and philanthropic organizations. Sanders regularly serves as a charity auctioneer for DC-area charities and helps them raise approximately $1,000,000 per year without charging for his services.
Sherry Skinner, Interstate Moving & Storage

I am a Client Services Manager for Interstate Moving and Storage, Inc. based in Springfield, Virginia. I focus on Business Development in the Real Estate Industry to help provide solutions for sellers and buyers who are need of professional moving and storage services. My prior experience as a Realtor and Broker gives me a unique understanding of how to build and provide mutually beneficial relationships.

For 15 years I was proud to be a second generation Broker and REALTOR. I was fortunate to manage 50 of the top Realtors in Central Florida in Orlando's #1 ranked RE/MAX Office by sales volume. Starting in 1999 I helped guide buyers and sellers through some of the largest transactions of their lives. My previous career in Freelance Television Production was great training for real estate since I had to interview for every show job. Every day in sales is an interview.
Mary White, Enuff With The Stuff

Maria White is a member of the National Association of Productivity & Organizing Professionals (NAPO). She began her organizing business, Enuff With The Stuff, in 2007 in Northern Virginia and won Organizer of the Year in 2012 in her local WDC NAPO Chapter. Her passion is to help people right size their lives whether they are downsizing to a smaller home or plan to age gracefully in place. She provides a gentle touch while guiding her clients through the process of letting go of the possessions that no longer serve them so that they can begin enjoying a simpler life and do more of what they love to do with their time.
Maria has a podcast called Organize Your Stuff and can be found on social media under the name Enuff With The Stuff.