DAAR Golf Tournament – RPAC PAR-TEE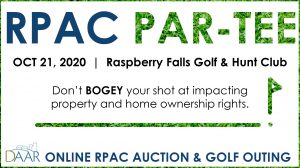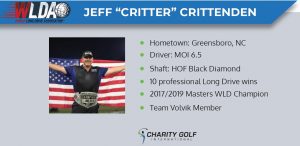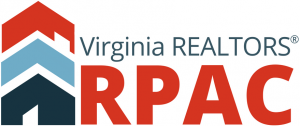 Auction Preview:
Oct. 13th 9AM – Oct. 18th 12PM
Auction Bidding:
Oct. 19th 9AM – Oct. 21st 4PM
More Auction Details to Come
Wednesday, October 21st, 10:00AM Shotgun Start
Raspberry Falls Golf & Hunt Club
Date: October 21, 2020
Location: Raspberry Falls Golf & Hunt Club
Address: 41601 Raspberry Dr, Leesburg, VA 20176
Time: 9:00 AM – 3:00 PM
Cost: $175 for individuals / $600 for a foursome
Advance registration is required for this event.
Calling all golfers! The Dulles Area Association of REALTORS® Golf Tournament benefiting RPAC will take place on Wednesday, October 21st, at the Raspberry Falls Golf & Hunt Club in Leesburg, VA.
REGISTER NOW! Sign up soon as a foursome or individual player for DAAR's Golf Tournament. Captains choice includes closest to the pin on all par 3s, longest drive contest (male & female), solo swat hole, 50/50 raffle, mulligans, lunch and beverages. Don't miss this opportunity to connect with top real estate industry professionals in a safe outside activity.
Since opening in 1996, Raspberry Falls has established a prominent place in the Washington DC Metropolitan area, acquiring numerous accolades from leading golf publications such as Golf Digest, Golf Week, and Golf Monthly to name a few, including being ranked as the 7th Best Golf Experience, Public or Private, in the Commonwealth by Golf Digest!
Chance to win a $5000 Golf Trip of a Life Time! Swing against Jeff Crittenden!
Click for more info!
SCHEDULE OF EVENTS:
9:00 AM Registration
10:00 AM Shotgun Start
11:00 AM – Lunch at the clubhouse (outside)
3:00 PM End of Event
COVID-19 Restrictions:
Arrival times for golf will be spaced to allow sufficient spacing between groups.
Golf cart usage is limited to one golfer per cart (unless golfers are from the same household)
Consistent with general guidance, eliminate or minimize the use of shared equipment. If equipment is shared, it should be sanitized between uses.
Flag sticks should remain in the hole. Cups will be raised for easier retrieval of golf ball.
Bunker rakes will be removed, and ball washers will be removed or covered.
Driving ranges and putting greens players must space at least six feet apart
There will be no post-round reception. Winners of contests will be notified via email.
Lunch will be provided starting at 11 AM and will be located between the 9th and 10th holes. Please take lunch with you to the hole. Social distance during lunch.
Contributions to Virginia REALTORS® RPAC are voluntary and are used for political purposes; they are not deductible for federal or state income tax purposes. Members may contribute more or less than the suggested amount and may refuse to contribute without reprisal. The National Association of REALTORS® or any of its state associations or local boards will not favor or disfavor any member because of the amount contributed. NAR has established state Federal RPAC Disbursement Allocations based on anticipated National RPAC needs. Thirty percent of all Major Investor contributions are sent to NAR to be applied to the Federal RPAC Disbursement Allocation and are charged against the limits under 52 U.S.C. 30116 with the remaining seventy percent maintained for state and local usage. Decisions regarding Virginia REALTORS® RPAC contributions to meet the Federal RPAC Disbursement Allocation will be made throughout the fundraising year. The contributor certifies that they are at least 18 years old and are making this contribution with their own personal funds- not those of another person or entity, nor are they a foreign national or federal contractor.