President Biden Signs American Rescue Plan into Law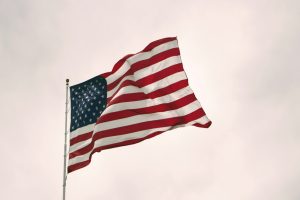 Yesterday, President Biden signed the $1.9 trillion COVID-19 relief bill into Law. The bill, dubbed the American Rescue Plan (ARP), will provide $1,400 stimulus checks to most Americans (now including adult dependents), $300 per-week in unemployment aid for those without work, expand the Child Tax Credit, and provide other forms of immediate relief to American families. While there is no short way to synopsize the plan's provisions in its entirety, the National Association of REALTORS® (NAR) has provided their own summary online. 
What does this bill mean for Housing and REALTORS®? Here are a few things to know: 
The bill increases the amount of available subsidy funding to help individuals pay for ACA-compliant individual market premiums. (See VAR's 

advocacy update

 

for more).

 
The 400% of poverty level income cap is now removed. This allows more people to qualify for the Affordable Care Act's subsidies.  

$9.961 billion will be allocated to the Homeowners Assistance Fund. 

State/Local Assistance:  
$120.2 billion allocated to metropolitan cities, non-entitlement units of local government, and counties for the 2021 fiscal year and will be available through December 31, 2024.  
Emergency Housing Vouchers (Sec. 8): $5 billion will be appropriated for incremental emergency vouchers, fees for operating voucher programs, and voucher renewals through the last day of September 2021.  
Individuals who are experiencing homelessness; individuals who are attempting to flee domestic violence, dating violence, sexual assault, stalking, human trafficking; or individuals who have recently become homeless or are on the verge of losing their home. 
Public housing agencies will be notified of the number of emergency vouchers they will be given within 60 days of the American Rescue Plan's enactment.  
For more information, please visit: https://www.nar.realtor/political-advocacy/american-rescue-plan-summary.  
For questions, reach out to DAAR's Government Affairs Director. 
03/12/2021