Virginia Real Estate Board Issues Guidance Document on Source of Funds
Effective as of Friday, April 16th, VREB's Guidance Document addresses how to navigate housing discrimination issues now that "source of funds" is a protected class in the Commonwealth.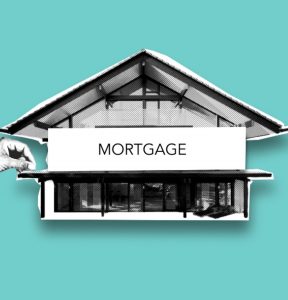 As of July 1st, 2020, the Virginia Fair Housing Law was amended to include anti-discrimination measures for source of funds. This means that "source of funds" has been codified into state law as a protected class, along with race, religion, sex, disability, color, familial status, national origin, elderliness, veteran status, sexual orientation, and gender identity. Under the law, "source of funds" is defined as any source that lawfully provides funds to or on behalf of a renter or buyer of housing, including any assistance, benefit, or subsidy program, whether such program is administered by a governmental or nongovernmental entity.
The Virginia Real Estate Board (VREB) has issued a Guidance Document to address issues related to housing discrimination based on source of funds, and to elucidate which actions (or inactions) constitutes this type of discrimination. Now that VREB's Guidance Document has gone into effect as of Friday, April 16th, here are some important highlights for REALTORS® and those within the real estate industry to take note of:
The 1-4 exemption included in the original law remains in effect.
The 15-day approval period begins on the date that a complete package requesting the tenancy approval is submitted to the voucher administrator.
It is NOT unlawful under the Virginia Fair Housing Law for a seller to consider the financial terms and conditions (including loan amount, loan program, and/or type of loan) of a real estate purchase contract from prospective purchasers.
A housing provider is still able to determine the ability of any potential buyer or renter to pay a purchase price or pay rent by verifying the source and amount of income. Any policies must be consistently applied for all tenant applicants.
Landlords may not refuse sources of funds based on the duration of such funds without potentially violating the VFHL. Any screening policies should be consistent, including for applicants with income that specifies a defined end date. Screening policies that consider past income of all applicants as a predictor of stability are not unreasonable.
To determine if a tenant can afford the rent, the relevant factor for a landlord's risk assessment is the tenant's portion of rent, not the total rent. To avoid discrimination liability, housing providers should deduct any buyer's or renter's source of funds that are from a rental assistance program from the month's total rent cost.

For example, if a housing provider requires all tenant applicants to demonstrate they have a monthly income that is 2X the amount of the monthly rent, said provider must take into consideration an applicant's funds from a housing voucher to determine whether the applicant meets the income criteria.

If rent is $1,000/month, and an applicant whose income is $800/month also receives a monthly housing voucher for $600, the housing provider must deduct the voucher amount from the monthly rent. In this case, $1,000 – $600 = $400. Since the applicant's adjusted rent would be $400 and they have a monthly income of $800, the applicant would legally satisfy the monthly income requirement.
For inquiries or further clarification on source of funds or VREB's Guidance Document, please reach out to the Virginia REALTORS® Legal Hotline.
For other questions, reach out to DAAR's Government Affairs Director.