Launching DAAR Dues AutoPay!
DAAR is now offering AutoPay for the convenience of our Members!
The Dulles Area Association of REALTORS® is pleased to offer members a new way to pay dues via the recently launched AutoPay.  AutoPay provides a convenient and secure way to automatically renew your membership. When you enroll in AutoPay, your membership will always be current, so you will continue to receive your member benefits uninterrupted. Your membership will be renewed each year with no effort on your part!
During each year's Billing period, you will have access to your membership invoice by early June.  If you opt in for AutoPay, and are an active member, your account will be automatically charged annually on or around July 15th.  
To opt into AutoPay, follow the steps below.  If you do not wish to opt into AutoPay, no further action is needed.
If you are enrolled in AutoPay, your annual dues auto-payment will include all optional contributions. This includes a contribution to RPAC (REALTORS Political Action Committee).  These fees will not be removed prior to completing your auto payment and both dues and contributions are nonrefundable once processed.
If you have any questions, please reach out to membersvc@dullesarea.com.
Step 1
Login in to your DAAR Portal by clicking here.
Step 2
Click on the "Update Member Profile."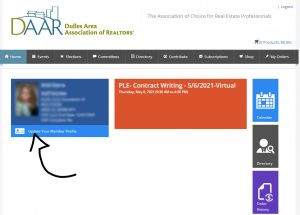 Step 3
Click on the AutoPay –  Opt-In/Opt-Out button.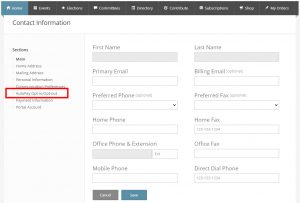 Step 4
Select "Yes" to Opt-In to AutoPay, then click "Save." 
You may opt out of AutoPay, by selecting "No," at any point during your membership.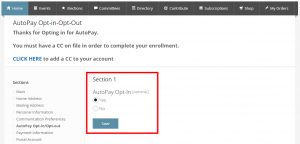 Step 5
Click on "Payment Information" in the left navigation menu.  Enter your current payment information.  Make sure "Save this card to my profile" is selected.  Click "Update Profile" when you've entered all your information.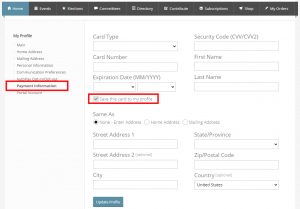 Thank you for opting into AutoPay!
If you have any questions, please reach out to membersvc@dullesarea.com.