Homeownership Month: Upcoming Events in Loudoun County
June is here, which means that it is officially Homeownership Month in Loudoun County and across the county. This special occasion recognizes the value that owning a home brings to families and neighborhoods across the nation. It also brings light to the idea that the American dream is alive, as there are numerous national and community-based efforts that work to make homeownership a reality for everyone who wants it. In recognition of this, DAAR would like to highlight upcoming events hosted by the County's Office of Housing and various partner organizations in the community.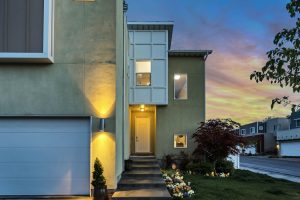 In celebration of Homeownership Month, DAAR will be co-sponsoring a free virtual session for real estate professionals and others interested in fair housing. 
June 23rd at 2:00 PM:  Lessons Learned: Fair Housing | Featuring Newsday Investigator, Bill Dedman.
Loudoun County's Office of Housing will be hosting two virtual events:
June 16th at 12:00 PM:  First-Time Homebuyer Programs, including ADU, down payment/closing cost assistance, and Habitat programs.
June 23rd at 12:00 PM:  Fair Housing Act Protections, presented by Legal Services of Northern Virginia.
For more information, please view the events flyer or visit www.loudoun.gov/housing. Additionally, two more events will be hosted by partnering organizations in the Loudoun area:
June 10th at 2:00 PM (English session) and 3:00 PM (Spanish session):  Latino Economic Development Corporation (LEDC): Help for Struggling Homeowners.

This is a Loudoun County Public Library event.

June 12th at 11:00 AM:  Northern Virginia Housing Expo: Home Maintenance 101.
Lastly, through a partnership with the Fairfax-based nonprofit, Britepaths, the Northern Virginia Housing Expo also is offering free 45-minute financial coaching sessions with certified, trained volunteers. Please see the event flyer for more details.
For questions regarding Homeownership Month in Loudoun County, please contact the Loudoun County Office of Housing.
For other inquires, reach out to DAAR's Government Affairs Director.
June 7, 2021