FHFA Eliminates New Fee on Mortgage Refinances
The removal of the fee will help distressed owners refinance to more economically stable positions.
On July 16, 2021, the Federal Housing Finance Agency announced it would remove the Adverse Market Refinance Fee (AMRF) from Fannie Mae and Freddie Mac home loans. Beginning on August 1, 2021, the fee elimination would make it less costly for homeowners to refinance their mortgage.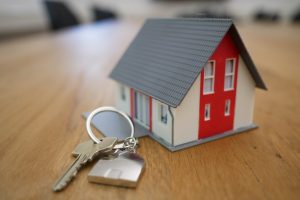 The AMRF is a 0.5% fee that was added under the Trump administration in 2020 to ease the pandemic-related impacts on Fannie and Freddie. It applied to refinanced mortgage loans from these two enterprises, both of which collectively comprise about 70% of all home loans.
Often, the fee was charged through lenders and subsequently passed on to homeowners. The added amount could be paid upfront or included in the requested loan amount. Overall, this led to a 0.125% – 0.25% increase in refinance rates for most borrowers (or, $1,500 on top of a $300,000 loan).
The FHFA said in their statement that the Adverse Market Refinance fee was successful in reducing the impact of the pandemic, and therefore, could be removed earlier than expected (on August 1, 2021).
According to the a press release by the National Association of REALTORS® (NAR), the FHFA announced the fee on August 13, 2020, but did not implement it until December after fierce opposition from an industry coalition that included NAR.
For more information on the FHFA's removal of the Adverse Market Refinance fee, please click here.
For more info from NAR, click here.
For questions, reach out to DAAR's Government Affairs Director
July 29, 2021