With CDC Ban Set to Expire, FHFA Extends Eviction Moratorium on Single-Family REOs
CDC's eviction moratorium set to expire; President Biden calls on Congress to act; and FHFA extends its own moratorium. Here's what you should know: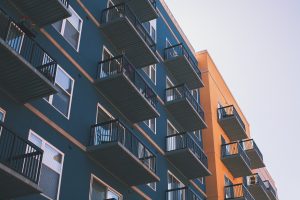 On Thursday, July 29, 2021, the Biden Administration said it would not attempt to unilaterally extend the CDC's national eviction moratorium and will leave it to expire on July 31, 2021. The administration is now asking Congress to extend the ban.

NAR's Chief Advocacy Officer, Shannon McGahn, has stated the following in response to President Biden's request: 
"NAR is prepared to oppose vigorously any unreasonable effort by Congress to extend the ban without assistance for small housing providers… We have argued all along that the best solution for all parties is rental assistance for tenants in need paid directly to housing providers. Nearly half of all rental housing in America is a mom-and-pop operation, and these providers cannot continue to live in a state of financial hardship."
The decision to allow the moratorium's expiration is seen as a victory for mom-and-pop landlords, many of whom have been facing financial hardship due to lack of income from rental payments. With millions of new jobs added to the economy, as well as emergency rental relief funds being distributed across the country, NAR believes that it is time for the housing market to return to its former function. 
The Biden administration stated it would have extended the moratorium, however, due to last month's Supreme Court ruling, the option to do so is no longer available. In the same statement, the White House has called on state and local governments to accelerate their disbursement efforts of COVID-19 relief funds as respectively allocated under the American Rescue Plan. As of the end of June, only 6.5% of funds have been distributed to landlords and tenants.
Also in the statement, President Biden has asked the U.S. Departments of  Agriculture, Veterans Affairs, and Housing and Urban Development, to extend their respective moratoria through the very end of September. A few of these extensions include the foreclosure moratorium as well as the forbearance enrollment window, which will grant certain borrowers up to three more months of additional forbearance. 
Finally, as of July 30, 2021,  the Federal Housing Finance Agency (FHFA) has announced that Fannie Mae and Freddie Mac have extended the moratorium on single-family real estate owned (REO) evictions from July 31, 2021 to September 30, 2021. The REO eviction moratorium applies to properties that have been acquired by an Enterprise (i.e. Fannie or Freddie) through either foreclosure or deed-in-lieu of foreclosure transactions.
Additional Information: 
To view NAR's rental assistance guide,

click here

.

To view the White House's new guidance on how to obtain rental assistance, click here. 

For the White House Fact Sheet on its additional actions to prevent foreclosures,

click here

. 
For questions, reach out to DAAR's Government Affairs Director.