2021 Gubernatorial Policy Tracker: McAuliffe vs Youngkin
The Commonwealth's democratic and republican nominees for Governor offer voters a glimpse into their policy platforms. This page will be updated throughout the 2021 election cycle.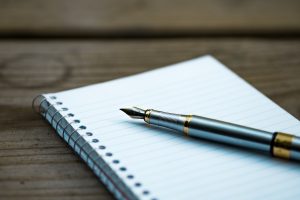 Virginia's race for governor is in full gear. The candidates, former Governor Terry McAuliffe, and business leader, Glenn Youngkin, are both vying to occupy the Commonwealth's top post. Both have laid out policy proposals related to housing issues, cost of living, jobs, and/or business, which are reflected below.
Please note: the information below does not indicate a position, policy or candidate endorsement from DAAR, VAR or RPAC. It is solely reflective of the candidates' own policy positions (as presented on their websites) and is meant to be a resource for members/voters. It is a developing list and will be updated on a continuous basis.
Terry McAuliffe (D) | Former Governor, Virginia (2014-2018)
Website: www.terrymcauliffe.com
Housing Issues:

Invest in the Virginia Housing Trust Fund to increase the supply of affordable housing, promote Black and Brown homeownership and prevent homelessness.

Combat the historic effects of redlining by fighting back against discriminatory lending practices and ensuring critical state resources are accessible to Black Virginians.

Create a Coordinating Council to Reduce Evictions to protect the more than 260,000 families at risk.

Allocate permanent funding for programs that provide Virginians with access to legal support, rent relief, and eviction prevention and diversion programs.

More to follow.
Glenn Youngkin (R) | Former CEO, The Carlyle Group (2018 – 2020)
Website: www.youngkinforgovernor.com
Cost of Living: Glenn will tackle the rising cost of living and cut costs for Virginians by:

Eliminating Virginia's grocery tax & suspending the recent gas tax hike for 12 months.

Providing a one-time tax rebate of $600 for joint filers and $300 for individuals.

Ending runaway property taxes by requiring voter approval for increases.

Cutting income taxes by doubling the standard deduction & cutting taxes on veteran retirement pay.

More to follow.
For questions, reach out to DAAR's Government Affairs Director.
September 1, 2021